How to use ScreenshotMonitor in an office?
ScreenshotMonitor is great for installing in an office to see where employee's time goes. Note that you can NOT do it in secret – the employees will know that the program is running and tracking time and screenshots – and that is a good thing.
Screenshot Monitor settings in an office can be a bit different than the configuration used by a freelancer. In an office a manager may choose not to show notifications – this is set by manager on this page. And then we would recommend setting the desktop application like below: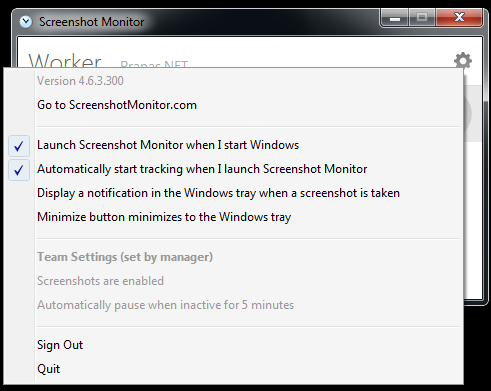 SSM has Autostart and Autostop options – it stops automatically if they are away (for example left for lunch or at the end of the day) and will resume once they resume the work.
Read more about settings set by a manager on the web and desktop application settings set by a user in the program.